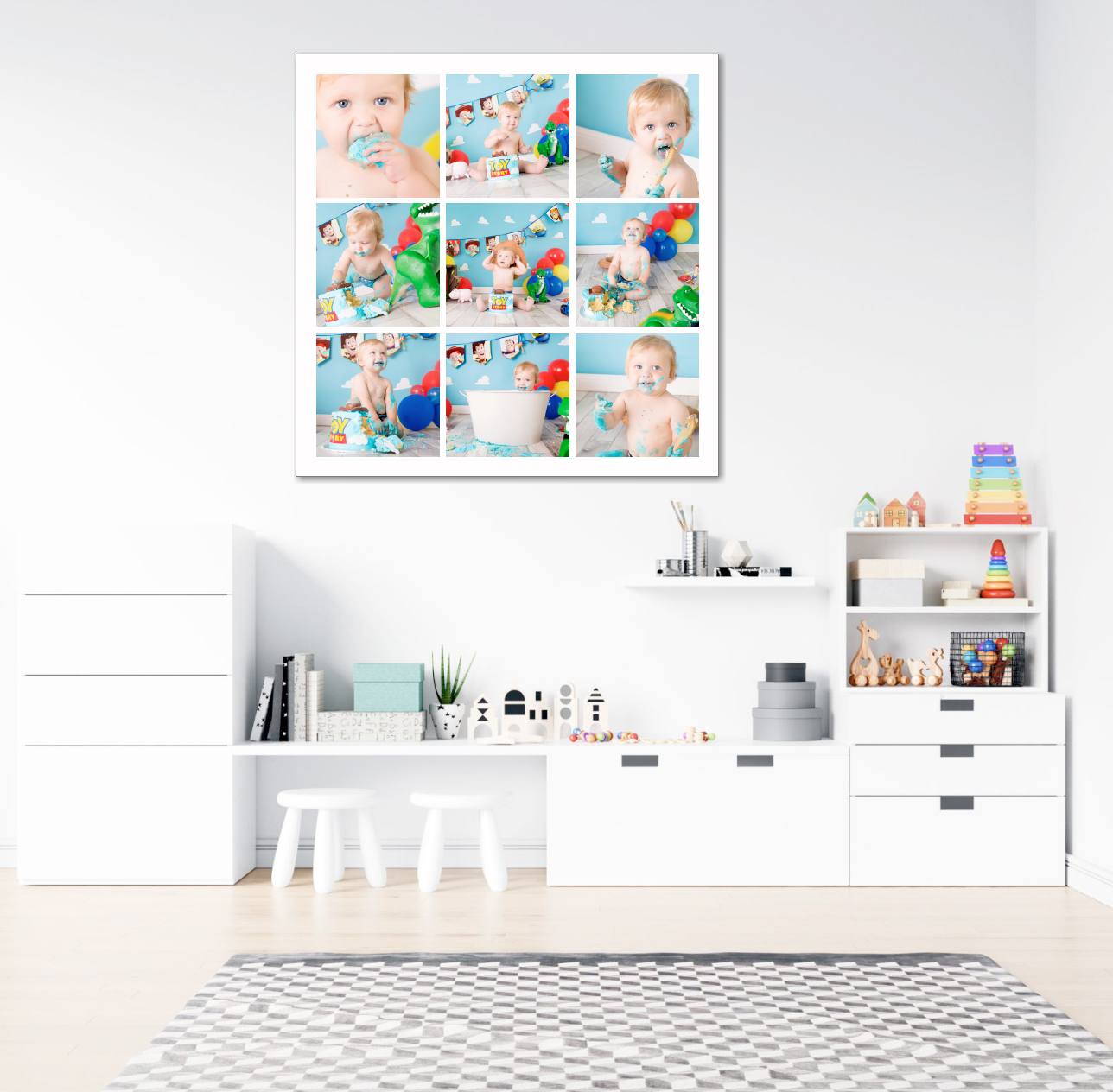 Discovery and Planning your Cake Smash Portrait Experience
Our Cake Smash Sessions, are usually 3 mini shoots in 1. Starting with family to warm them up and feel comfortable, then your 1 year old on their own so you have some beautiful portraits before ending in a messy Cake Smash & bubble bath.
The team will assist with ideas on what to bring, themes for your shoot and colours to wear to ensure the artwork we will create will compliment your decor and bring life to your home. A fun and sometimes messy shoot (contained of course) filled with lots of love and fun best describes our Cake Smash shoots..
Your professional Cake Smash photoshoot will capture your portraits with all of this in mind.
BOOK A FREE TOUR OF OUR STUDIO & GALLERY
Come and meet us, see our products, discuss your vision and see if we are the perfect photography studio for you or call us on 86580347
BOOK A TOUR
STEP 1
Book in your Portrait Experience
STEP 2
Tell us all about your family
STEP 3
Your Portrait Experience
STEP 4
Your Purchasing Appointment
What Our Customers Are Saying
Don't just take it from us, let our customers do the talking!
I cant believe how easy this was. All i had to do was turn up with my terror. Thankyou for everything you provided and created. I couldn't of done anything even remotely myself. 
I cant believe how perfect my album turned out. Memories for a lifetime. Thankyou so so much
I have never laughed so much at my daughter so much! This day i will remember for the rest of my life. Thankyou so much for capturing our little Miss dummyspit