Our Story
The Wedding & Portrait Studio is a boutique Melbourne based photography studio. Started by Brenton Spiteri almost 15 years ago with a passion and mission to create a state of the art photography studio that captures the milestones of families from the first moments of a newborns life through to the celebration of their marriage and beyond. 
Our gorgeous studio showcases beautiful wall art, stunning custom designed wedding albums and other beautiful heirlooms that will be treasured for future generations to enjoy. There are the options for natural outdoor photography as well as natural light and professional lighting studio for client's portrait sessions.
We would love to hear from you you. Phone the Wedding & Portrait Studio to discuss your wedding plans or to arrange your portrait experience with us.
1300 880 220 or 8658 0347
Picture – Christmas Party Dec 2019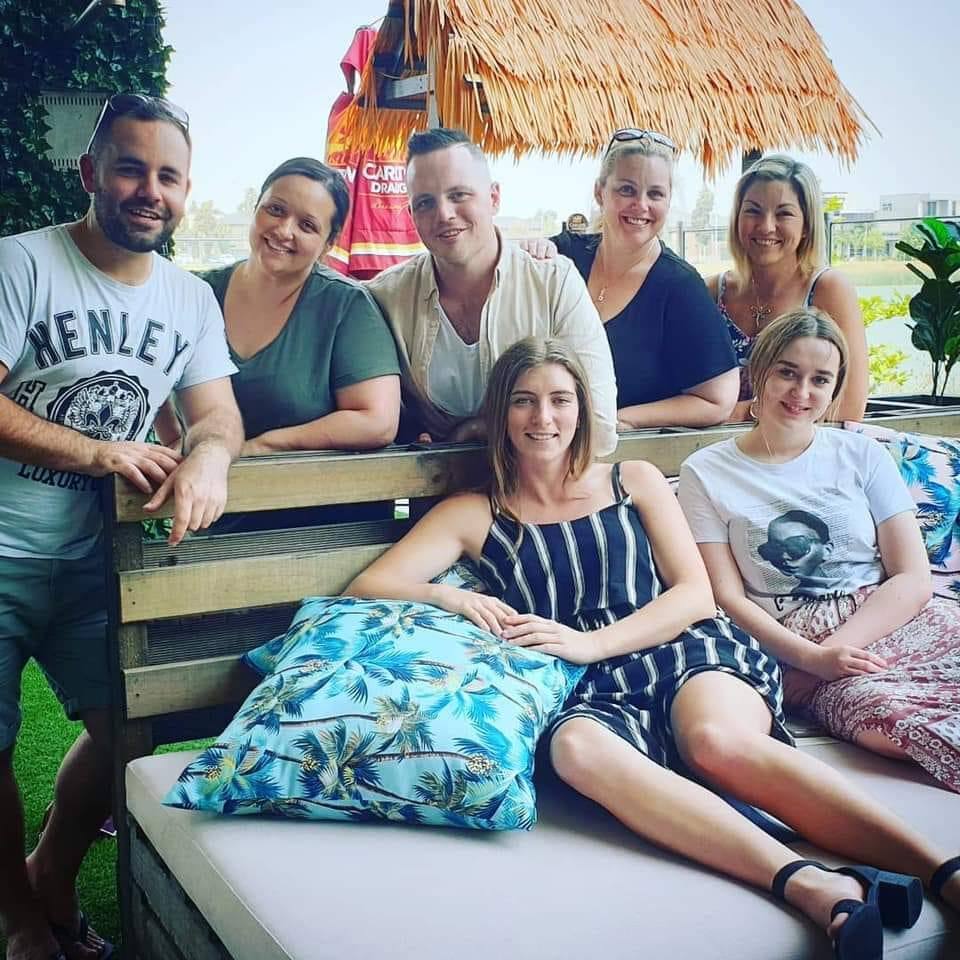 Brenton runs the WP studio, has been a photographer since he was 17 when he started the business, and is the creative genius behind our brand. Brenton LOVES capturing weddings and also children in their element being crazy and cheeky. Outside of photography, Brenton has his rescue dog Rebel and loves traveling. In 2019 he travelled for 3.5 Months in a tent throughout Africa. 
Kristy is our studio co-ordinator, wedding photographer and design specialist. She keeps the studio running with ease and also photographs some of the weddings for our couples. 
When Kristy isn't working, she packs up her epic caravan and travels Australia with her family. Kristy is pictured here with her beloved puppy Gus who was such a perfect doggy. 
Mark is the studio comedian, his background in childcare has given him the fundamental resources to step into his role with in the studio seemlessly. Mark is one of the studio photographers and when he isnt working, Mark loves traveling. His favourite destination is the US. Mark has a fur baby called Ellie. 
Caitlin is one of our studio photographers, she styles and photographs our newborn shoots along with some of our family shoots. Caitlin also organises our portrait shoot files to ensure they are perfect to present our clients slideshow for their purchasing sessions. 
When Caitlin isn't working, she loves spending time with her doggo Holly who you can see on artwork in our design room. 
Our people person – Trish is typically the first contact when calling the studio, she helps plan your portrait experience with our studio with styling, understanding your vision and themes around ensuring your photoshoot is perfect! When Trish isn't working she is doting on her two gorgeous children. 
Kate is our newest team member, she is one of our family photographers and is also responsible for production ensuring our clients orders are perfect and meet the brand standards of the studio. Kate is often the first bubbly and smiling face you meet when arriving at the studio.
When Kate isn't working she is back home in Marybourough with her horse Gypsy and puppy Marli. 
Who Are We?
Our Bloopers Reel Sums Up The Team!