To me, photography is the best version of storytelling, and such a perfect way to look back and remember an exact moment for what it was.  
Its your wedding day, I want you to enjoy the entire day without being 'on the clock'.  We start as early as needed with both partners getting ready through till the first 2.5 hours of your reception (or until your guests are really putting on a show after the drinks get flowing)
I absolutely love my job. I am forever grateful that I get to spend my weekends with a bunch of happy people in gorgeous locations, drinking champagne, telling dirty jokes and delicious food – I'm not even kidding. 
If you like what you see here then let's have a chat, beer, coffee or straight to tequilla and see if we'd make a good team.  
Cheers!
Brenton 
We tend to book out quite far in advance, most couples book us between 1 year and 16 months ahead of their wedding. So if you'd like to work with us don't leave it until the last minute to reach out and say hi, even if your exact wedding date isn't locked in yet or we might no longer be available on your wedding date.
Once I receive your date and pricing request, Ill check and confirm if I am still available on your wedding date. Then when you're happy and wanting to lock me down, you will be able to fill in the agreement and pay the first payment to secure me for your big day! 

Some couples are keen to meet in person before booking, and I'm more than happy to do this either at my studio, cafe or anywhere beer or tequila is served. 
Give me a Call on  8658 0347 or 0426 219 210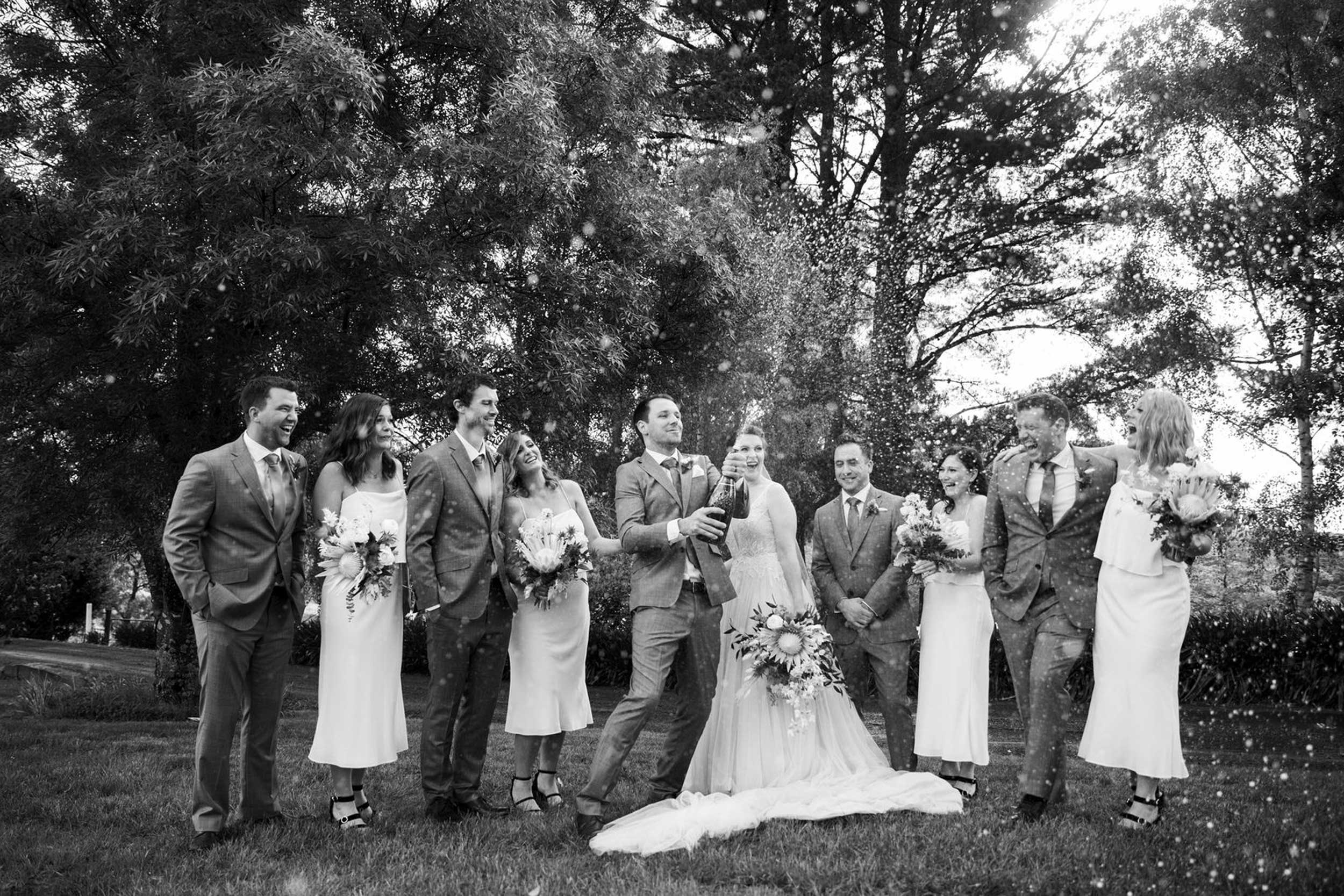 We begin with both you and your partner getting ready to be able to truely retell the entire story of how your day unfolded. Having us arrive early on allows for you and your bridal party to get comfortable with us around them with a camera.
Having two photographers capture the moments you miss, your guests enjoying the day, your parents and grandparents celebrating together and all the little bits in between.
You'll cherish every portrait for generations to come so every time you look through your album, you can re-live it and remember exactly how you felt on your wedding day.
For almost 17 years, we have been Melbourne wedding photographers as well as destination wedding photographers capturing weddings at venues such as Stones of the Yarra Valley, to wedding photographs around Sorrento and Portsea. Candid wedding photographs in The Dandenongs, to beach weddings in Geelong and the Bellarine Peninsula.
Lauren & Kevin
Mount Macedon Winery
Man, how did you do it? How did you capture our day so perfectly? It's like you were everywhere but no where to be seen… a ninja.. Thank you from the bottom of our hearts for what you have done for us. We will never forget x