STEP 1. BOOK YOUR DESIGN AND PURCHASING APPOINTMENT
We will book in your design and purchasing appointment which typically takes us around 1 week to prepare your images for you to see. 
STEP 3. PURCHASING APPOINTMENT
 The exciting part of the entire experience is seeing your portraits for the very first time. At your Purchasing Appointment you will see all our products on display again, as well as some wall art featuring your portraits on our big projector screen! Prints and Wall art can be purchased 'a la carte' with no minimum spend.
We also offer a range of Collections with options to suit different tastes and budgets, All our portrait 'collections' include matching digital files.
STEP 4. COLLECTING YOUR ORDER
Your order will take between 2-8 weeks to create depending on which products you select to order, every item produced is handmade here in Australia buy our careful selected professional printers and book binders. We LOVE seeing children's faces when they see themselves in print. – I can only imagine in years to come when they are showing their own children these images. 
BEFORE YOU COME IN
We are a professional photography studio that specialise in gorgeous wall art and story albums that will be handed down from generation to generation. Here are examples of some of our most popular packages in this guide. 
Take some measurements of the spaces you could display your portrait artwork, or some pictures on your phone. This allows us to really help you with the size to suit that space.
We have collections to suit hallways, stairwells, landing on stairs, bedrooms, living rooms, kitchens, dining room or large open plan areas.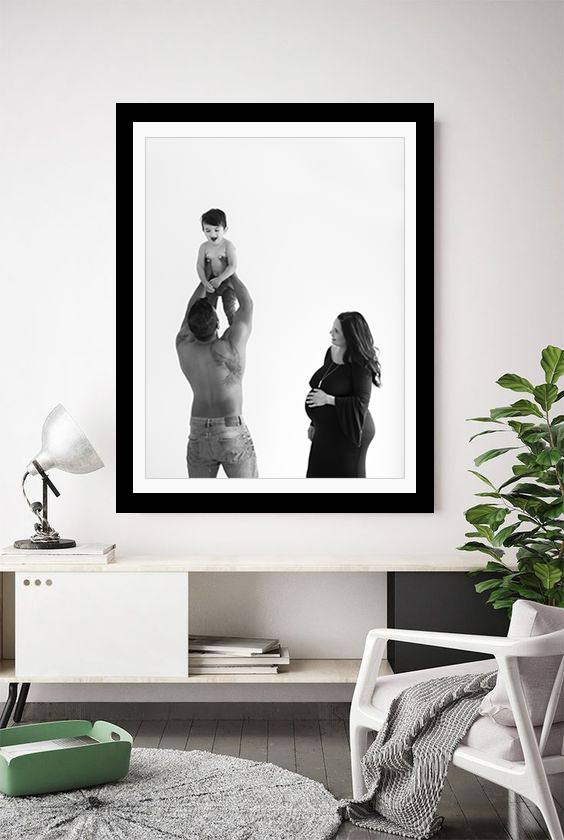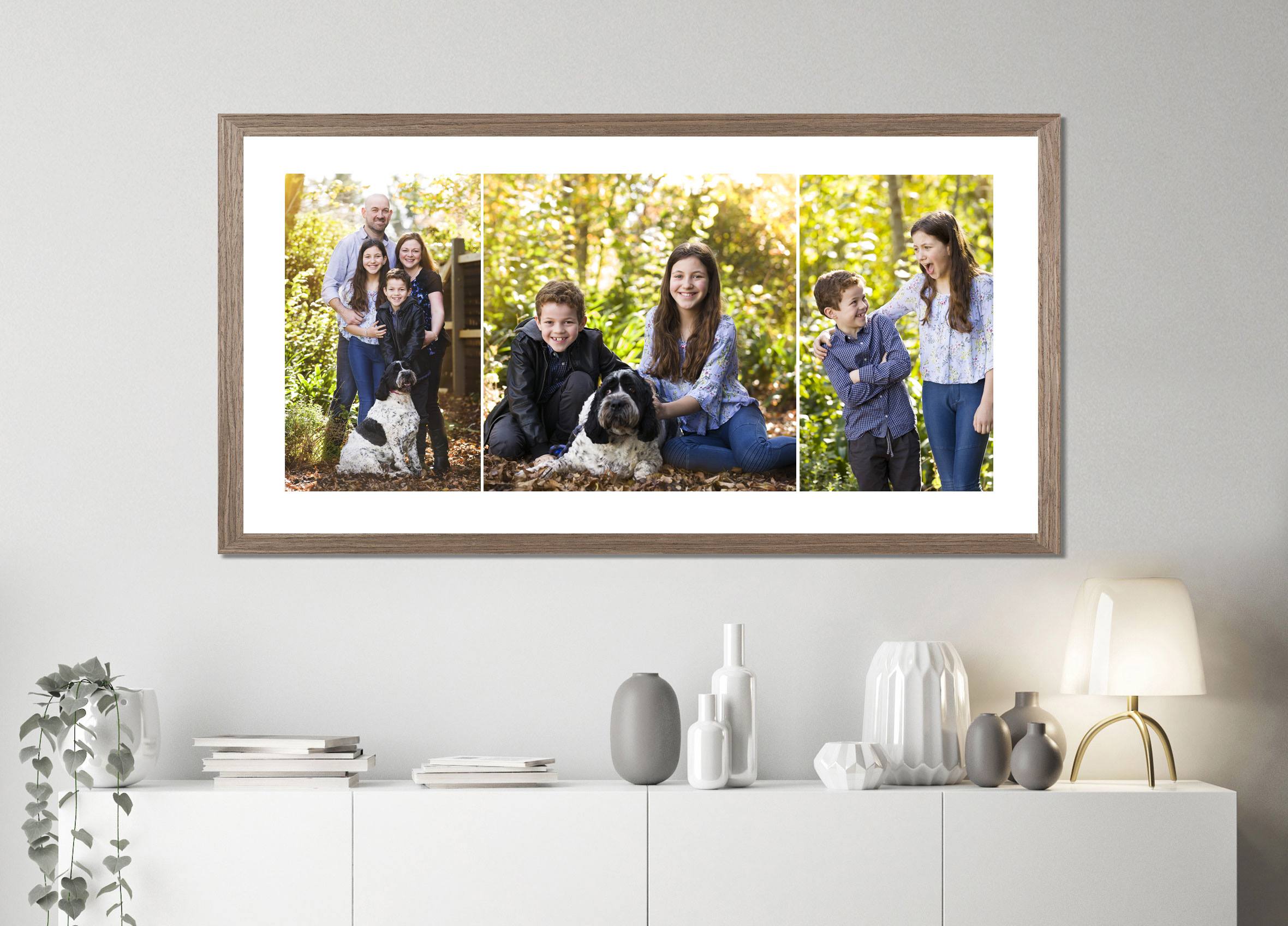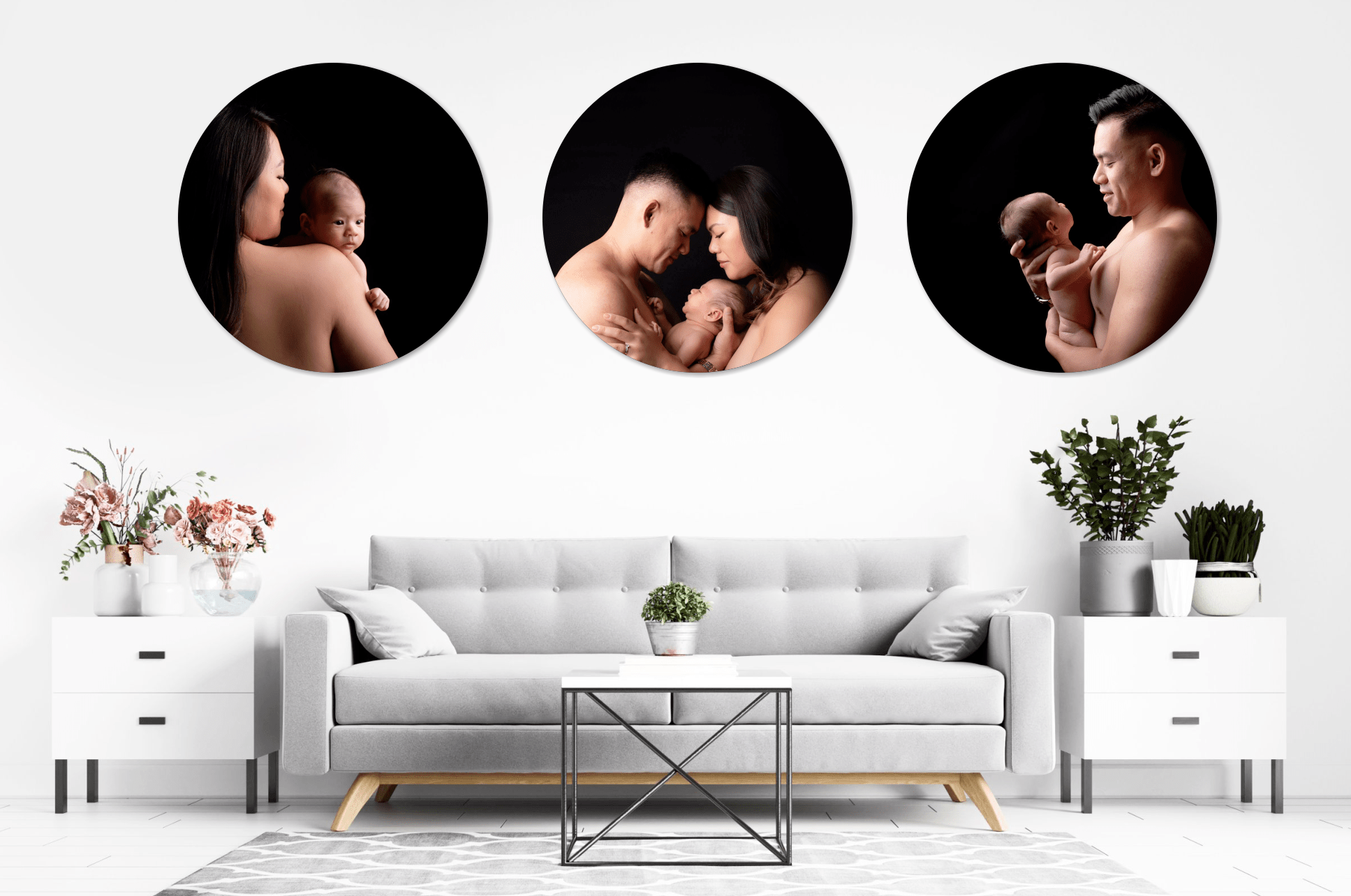 These guys are the absolute BEST! If you ever want family portraits or baby photos or any special memories captured, these legends are fun, down to earth, and just downright lovely good people! Oh and brilliant photographers 👏
Thankyou for the gorgeous albums that just arrived and made my day! 💝 😘

POLICIES AND PAYMENTS
Your purchasing session will only go ahead if all decision makers are present. If decisions are not made at the included purchasing session, you are welcome to make a follow up appointment, however a studio fee of $100 may be charged. 

We offer in house payment plans on orders over $750 with no additional fees or an external payment system with a small set up and admin fee. The payments terms will be discussed with you during the session.

We have spent many years perfecting our product range to suit modern styles, lifestyles and budgets while also ensuring they will be perfect for future generations. You can choose from prints, wall art, and albums, and digital files can be included in your order too!